Riverside campsite
near Lake Aiguebelette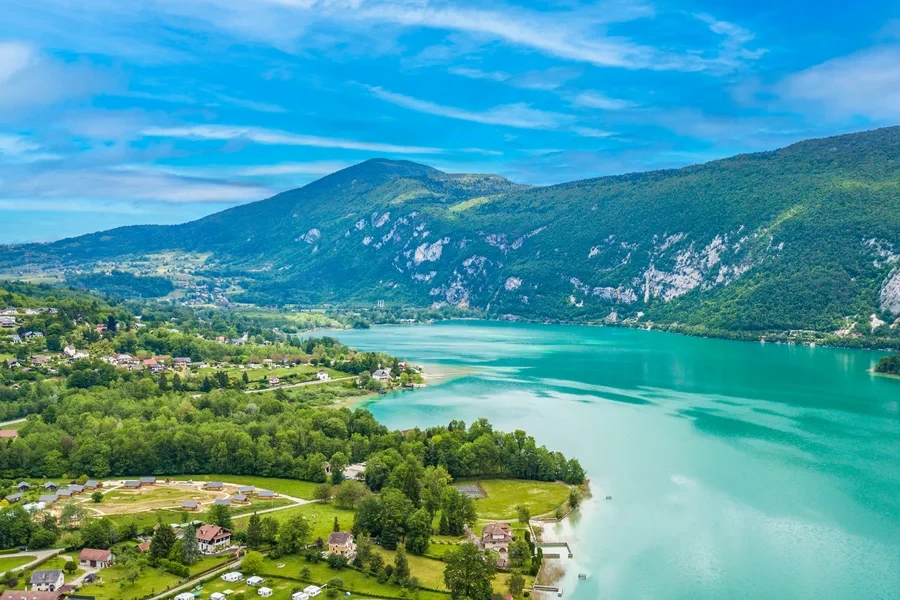 Direct access from the campsite
The summer period is an opportunity to enjoy delicious moments of swimming to cool off with friends or family.
Enjoy a comfortable rental by the river: no need to travel miles to taste the pleasures of water, the campsite has direct access to the river.
You will enjoy sharing these playful moments with your children or two. And even, why not take the opportunity to test fly fishing ? An outdoor activity to relax and enjoy the calm of the mountain.
Fishing in the river in Savoie
Lovers of river fishing, the riverside campsite is the ideal place to spend a holiday that suits you. Thanks to the direct access to the river that the campsite has in Savoie, easily practice fly fishing, angling or landing net fishing in a privileged setting.
You can proudly bring the fruits of your catch to your mobile home to cook them. Choosing holiday accommodation in a riverside campsite means indulging your passion for fishing. And why not initiate your children!
Swimming in the river
What could be better than being able to enjoy the joys of swimming not far from the campsite? This is what the campsite with swimming pool and riverside offers you.
You can swim in the river or for example at the leisure center of Lake Romagnieu 3 km from the campsite in Savoie and cool off in periods of high heat.
Moments of idleness and relaxation guaranteed by the river! Swimming allows you to enjoy all the pleasures of swimming in a large wild natural pool. Or just soak your feet!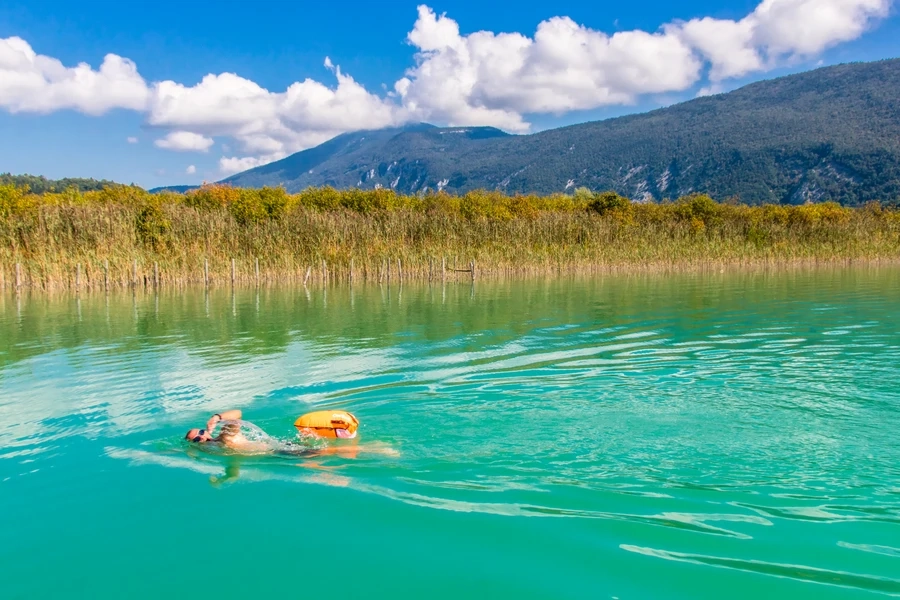 The activities, the swimming pool and the accommodation of our campsite