Swimming in the pool
heated by the Savoy sun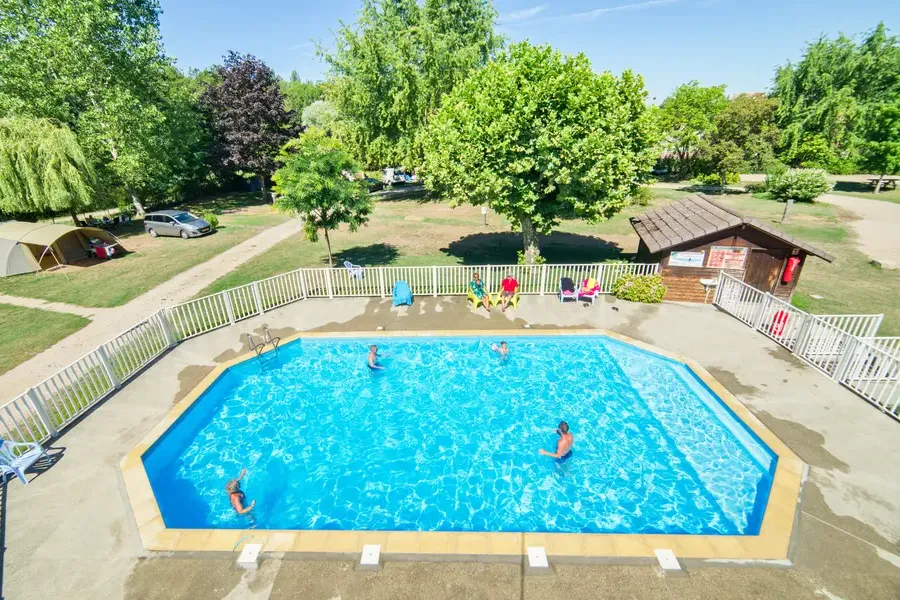 The swimming pool of the campsite near Lake Aiguebelette
Enjoy a moment of pure pleasure and refreshment by taking a dip in the outdoor swimming pool of the campsite Les Bords du Guiers. You will enjoy the joys and benefits of water and swimming in a pool naturally heated by the sun.
Open from 15/05 to 22/09 without night pool, you can enjoy the swimming pool of the campsite, with family or friends. You will have fun in all simplicity in an unsupervised swimming pool, without water games, slides or water activities: relaxation and relaxation assured for your holidays in Savoie with, at your disposal, sunbathing!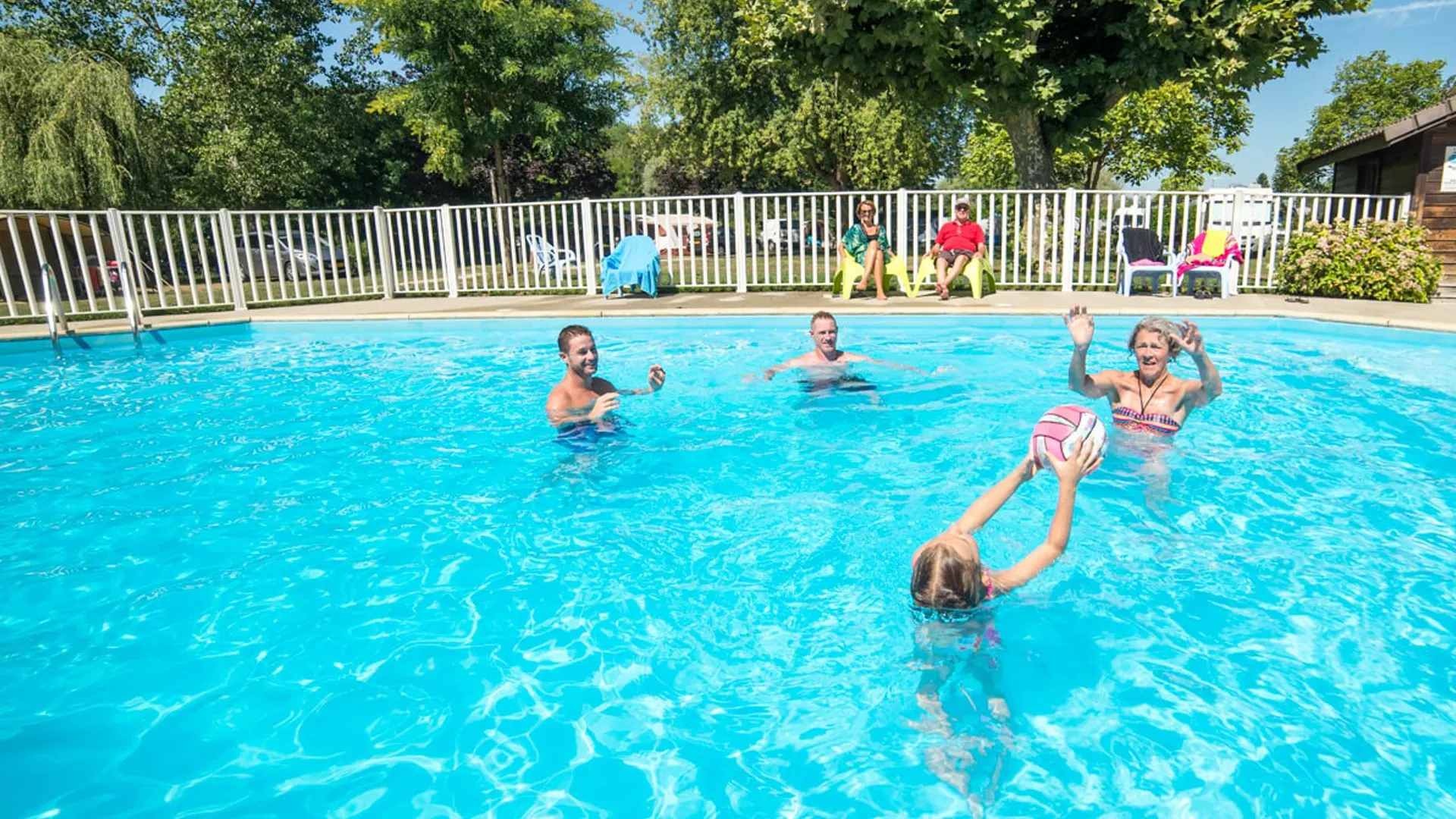 Unforgettable family memories by the campsite pool
You will enjoy with your little ones the naturally heated pool . The first times of your toddlers in the water remain unique and unforgettable moments.
The pool will allow the whole family to share these exceptional moments of life in complete serenity. Everyone will be able to enjoy the benefits and pleasures of water and swimming. Moments of happiness in perspective!
Our deckchairs by the pool
Do you like moments of idleness by the pool ? Indulge in a tanning or reading session on one of the sunbeds arranged all around the outdoor pool, in the center of the campsite. The opportunity for you to recharge your batteries.
Relax while your children enjoy the activities offered at the mini club and your spouse swims in the swimming pool of the campsite or plays a game of petanque in good company. Put your towel on a deckchair by the pool and forget everything!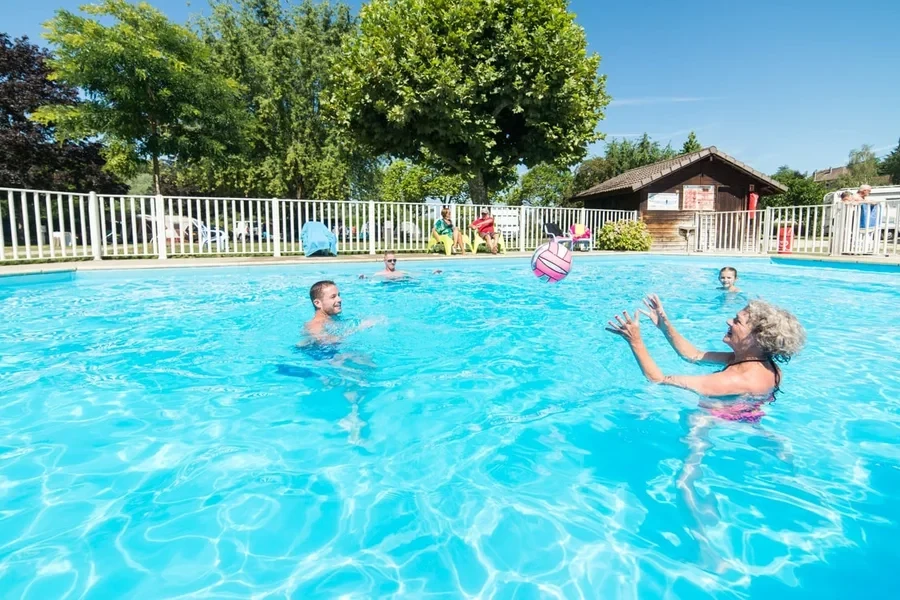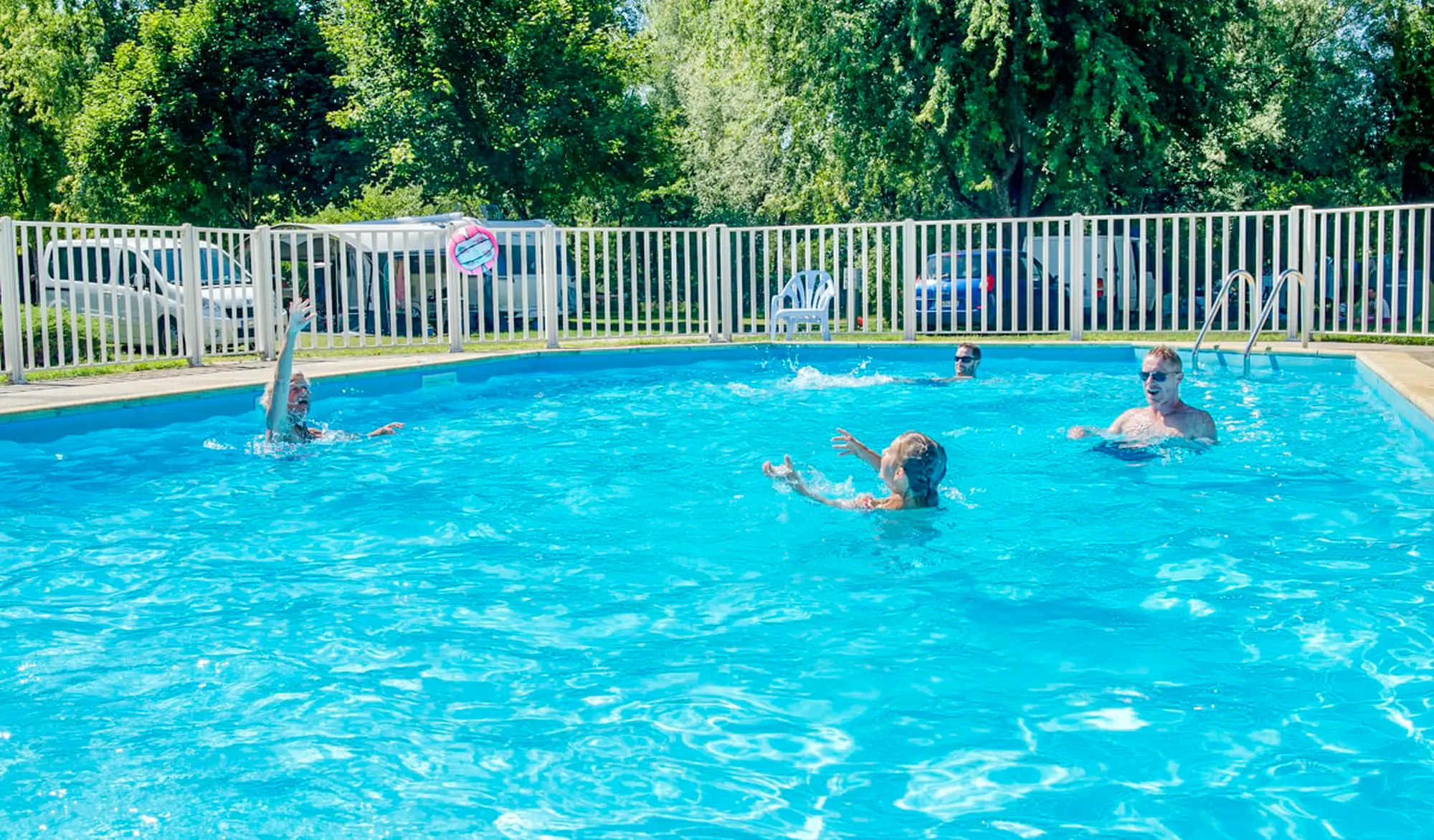 What do our guests think of the pool?
Caroline - July 2022
A great stay, lovely bosses, clean sanitary facilities, clean and nice pool. We were delighted to spend these few days at the campsite 🌞
Maxime - August 2021
Family holidays in a mobile home with an 18-month-old baby. The accommodation is very clean and in very good condition. The campsite maintained and in very good condition also. Nice pool with a small walk "paddling pool,' ideal for our little baby. Super good and cheap restaurant. The owners are very welcoming and always available. Lakes, hiking, beautiful scenery everything is nearby. Conclusion great camping, there is nothing to complain about, perfect for us. We highly recommend it.
Fred - August 2021
Camping at the top as we like them: quiet the boss is super friendly and caring for his campers Very clean and perfect pool I recommend 👍
See the activities, rentals and riverbanks of the campsite